| | |
| --- | --- |
| The authors began writing to exceptional women throughout the world. They didn't know any of these women personally - just by reputation. In their correspondence the authors asked them for the 1 Piece of Advice which these stellar role-models felt would inspire women to turn their dreams into realities. The response was amazing.And there are so many outstanding women! The authors considered themselves to be relatively knowledgeable about women leaders and were astounded by the roles women are playing across the globe today. So the question is "what attitude has gotten them to achieve this level of success?"The women whose one piece of advice the authors sought come from different countries, diverse backgrounds and each has achieved atypical success in their chosen career path. The 1 Piece of Advice is placed in context by the contributors' profiles.The simplicity and truth that speaks from the pages of experience of these women is profound. By understanding the challenges they faced and overcame, we too will learn. After reading this book, you will never be the same. You will consider the possibilities from a different vantage point and transform your dreams into reality.Patricia and Barbara's inspiring book has garnered media attention across North America, through radio and TV appearances, as well as in newspapers (Toronto Star, Toronto Sun) and others, as well as online (Huffington Post). You can also watch a portion of one of their many presentations on youtube 1 Piece of Advice™ was also recognized with a Bronze medallion by the Independent Book Publisher's association for excellence in design and content. | |
---
About the authors
Patricia J. Moser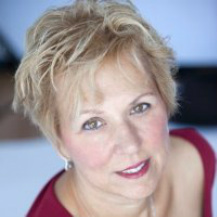 Patricia J. Moser
has had great success as both a corporate executive and entrepreneur in a career spanning over 20 years, in Supply Chain, Procurement and Marketing, across many different industries. She is recognized as a thought leader, visionary, innovator, and change leader.
Her educational path was determined by a pursuit of subjects that she loved, so she ended up with an eclectic mix of a BSc. in Psychology, a BSc. in Chemistry and a Masters in Business Administration.
She began her career in a biologics company, where she took a role in the Production area of the organization. She learned a lot about the perception of women at this company and about the "dance" at which women need to be much more astute than their male counterparts. Patricia then pursued, not only different roles, in different organizations, but in completely different industries, satisfying her need to continually learn and challenge the status quo.
Patricia is a true leader and an impassioned advocate for women. She is continually sought out by magazines and conferences for her prolific writing and dynamic presentations.
Back to top
---
Barbara K. Moser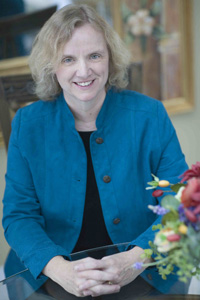 Barbara Kathleen Moser
is a Professional Engineer and holds an MBA from University of Toronto and York University, respectively. Over the past 20 years she has held various senior management positions in Operations and Quality Management. She has extensive experience in the aerospace and electro-mechanical industry sectors, having spent most of her career in manufacturing.
Barbara brings a passion for doing things right, as well as efficiently, to everything she undertakes and she has taken a lead role in directing companies through periods of rapid and sustained growth. Barbara is also committed to her work within the community, actively participating on several volunteer committees.
Her keen interest in mentoring young women in their career choices was further enhanced when she had the opportunity to teach high school. She is devoted to her husband and three children and any free time she has is spent indulging in her hobbies, most notably flying small aircraft.
Back to top
---